Love To Love You by Rucyl 
50 minute mix of laid-back music, both acoustic and electronic.
Tracklist:
I'D Have You Anytime By George Harrison
Say It Again By Oisima
Just Before Dawn By Sonnymoon
The Machines Are The Stars By Saturn Never Sleeps
Fame Boozer's Lullaby By Tokimonsta Feat. Rucyl
Tobyjug By Doc Daneeka & Abigail Wyles
Teach U A Lesson By Robin Thicke
Pure Love By Low Leaf
All In My Mind (Reprise) By I Ced
Love, The Mystery Of By Art Blakey And The Afro-Drum Ensemble
Daylight (Ras _G Asp Edit) By Ras _G & The Afrikan Space Program
Bass By Line Generator - Raymond Scott
I Don't Wanna Lose Your Love By The Emotions
Forever By Little Dragon
Links to downloading can be found at the Mixcloud page here
(via prostheticknowledge:)
Four Tet: Conference of the birds (DJ mix April 2012) 
A 45 minute mix by one the best electronic producers of the last decade. No tracklist, but should be familiar territory.
(via prostheticknowledge:)
earFOOD Recordings [ARTIST MIX SERIES] - Error Operator 
45 minute mix of electronic hip-hop / LA beats, featuring many familiar favourites of this blog:
earFOOD Recordings have their first release 'Mstblove/All Around She' [EAR001] hitting digital stores on May 21st and to celebrate we managed to talk Error Operator into putting together a 45 minute mix for us.
Error has opted for a much more LA Electronic/Hip-Hop/Beats scene sound for this mix including such artists as Nosaj Thing, Shlohmo, TOKiMONSTA and Lapalux.
The ARTIST MIX SERIES will be a regular occurrence for us here at earFOOD, each newly signed artist will put together a 45 minute mix that we will release upon the world in the run up to their release.
TRACKLIST…
Shigeto - So So Lovely [Ghostly International]
Flying Lotus - Camel (Nosaj Thing Remix) [Warp Records]
Nosaj Thing - Us [Alpha Pup]
Teebs - While You Doooo [Brainfeeder]
Samiyam - Bricks [Brainfeeder]
Free The Robots - La Lune [Stones Throw Records]
TOKiMONSTA - Doing It My Way [Ramp Recordings]
Odd Future - Oldie [Odd Future LLC]
Lapalux - Time Spike Jamz (devonwho Remix) [Unreleased]
Shlohmo - Rained The Whole Time (Nicolas Jaar Remix) [Friends Of Friends]
Shlohmo - wen uuu (Teebs Remix) [Unreleased]
TOKiMONSTA - Fallen Arches [Brainfeeder]
Young Montana? - Cassetteplay//Reprise [Unreleased]
Low Limit - Trapperkeeper [Numbers]
Release date: Apr 4, 2012
(via prostheticknowledge:)
NOSAJ THING - MARY ANNE HOBBS XFM MIX 3.31.2012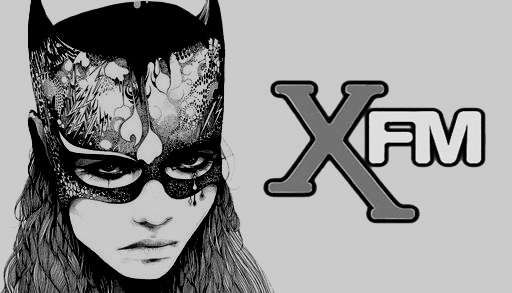 20 minute mix from the great Nosaj Thing for Mary Anne Hobbs show, leaves you wanting more:
Nosaj Thing - Sci (Rough)
Nosaj Thing - Eclipse/Blue Feat. Kazu Makino
Nosaj Thing x Architeq - Untitled
D Tiberio - Raver 5 
Jacques Green - iwont132 
Jamie xx - Touch Me
Lunice - Superman OG
Machinedrum - A New Meaning (Rough)
Jon Wayne - Jackknifee
Nosaj Thing x Teebs - Untitled
Nosaj Thing x Kendrick Lamar - Cloud 10 Rework
(via prostheticknowledge:)
Aldous - Rooftop Sessions V2 
Second in a series of what looks to be a promising IDM podcast - it's better than the first one! Great for a Sunday evening.
Join us Thursdays at 10pm GMT / 5pm EST at: http://radio.torrentech.org/listen.pls
Flyer: http://bit.ly/wOVF5r

Download: http://www.divshare.com/direct/170023…
Tracklist:
1) Apparat - Ash / Black Veil
2) Kettel - Kingscourt Imp
3) Ochre - The Balance
4) Efterklang - Collecting Shields
5) Jon Hopkins - Lost In Thought
6) Arc Lab - Departure Music, Part Two
7) Emancipator - First Snow (Ooah remix)
8) Ernest Gonzales - While On Saturn's Rings (Daedelus remix)
9) Ochre - REM Sleep Research
10) Amorph - Home Sweet Home
11) Ruxpin - I Noticed You Hovering Above me
12) Deru - Hello
13) Aphex Twin - Untitled [SAW2 CD1 Track1] (Four Tet remix)
14) Static - Dependent, Depending
15) Tycho - Dictaphone's Lament
16) Datasette - Minus Fourteen
17) Ruxpin - Her Body Smells Of Cinnamon
18) Múm - Scratched Bicycle / Smell Memory (Peel Session version)
19) Tunng - Sweet William
(via prostheticknowledge:)
Great collaboration on this free track put together by TOKiMONSTA and rucyl:
Me and TOKiMONSTA did this collab awhile back.
Free download: http://bit.ly/A9jiSA
Toki passed me the track and I wrote this song about what the entertainment industry can sometimes do to a woman - or a man for that matter.
Fame Boozers Lullaby
They keep the bird up in the cage
How come they don't know she's lonely
And so her breast pops off the page
A glossy spread will turn your head
Oh she told me, oh she told me
Oh she told me, oh she told me
Pain is so expensive
I got my flask to bring
I got my glass to drink
Sometimes I ain't got no vice
My drug is the love of the camera lights
Just wanna fall down.. I just wanna fall down
Oh she told me, oh she told me
Oh she told me, oh she told me
(via prostheticknowledge:)
Rooftop Sessions v1 
Downtempo IDM / experimental electronica mix:
The Rooftop Sessions are a new weekly radio show featuring myself and my good friend Dyer playing back-to-back sets of miscellaneous experimental electronica.

Join us Thursdays at 10pm GMT / 5pm EST at: http://radio.torrentech.org/listen.pls
Flyer: http://bit.ly/wOVF5r

1) The Boats - Keep Off The Boats
2) Múm - Póst Póstmaetur
3) Lymbyc System - Astrology Days (The One AM Radio remix)
4) The Notwist - Solitaire
5) Arms And Sleepers - A Smile In Sofia
6) Efterklang - Blowing Lungs Like Bubbles
7) Proem - Carpark Kittens
8) Deru - Words You Said
9) The Flashbulb - That Final Week
10) Tycho - A Walk
11) Enya - To Go Beyond (Dntel remix)
12) Remote Viewer - How Did You Both Look Me In The Eye?
13) Icebreaker International & Manual - A Thousand Years
14) Helios - Fourteen Drawings
15) Casino Versus Japan - Manic Thru Tone
16) Four Tet - My Angel Rocks Back And Forth (Icarus remix)
17) Radiohead - Morning Mr. Magpie (Pearson Sound Scavenger remix)
18) Dntel - (This Is) The Dream of Evan And Chan (Barbara Morgenstern remix)
19) Amorph - Dam
20) Arovane - Tokyo Ghost Stories
21) The Notwist - Boneless (Grizzly Bear remix)
22) The Boats - The Arrow Home
23) B. Fleischmann - Le Desir
24) Mariah Carey - Always Be My Baby (Asura remix)
25) Arc Lab - A Slight Incessant Breeze

Download: http://www.divshare.com/direct/16967986-fbf.mp3
(via prostheticknowledge:)
Bonobo - Live PA, Contre-Temps All Stars, La Laiterie, Strasbourg, FR 2007-09-06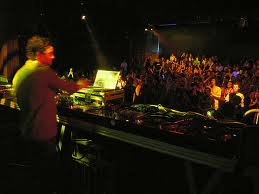 Two hourset recorded from a live performance in 2007, downtempo, chillout future jazz.
(via prostheticknowledge:)